The Centers for Disease Control and prevention USA forecast 44,000 deaths due to the Covid-19 pandemic in the next 4 weeks. It seems that pandemic is going to rule the world again in the form of the Omicron variant.
According to the John Hopkins University's Data, coronavirus killed more than 821,251 people in the USA. As per the CDC forecast estimation, this count of deaths will be 866,000 by 22nd January in the United States.
In accordance with the current forecast of the CDC, the average death rate will be more than 1,800 per-day deaths. No doubt, it is higher than the current rate of 1,523 Covid-19 deaths, JHU data.
In addition to this, the CDC also indicates that this extreme rise in death maybe happens in early January. After the 22nd of January, there is a chance that the death rate will decrease.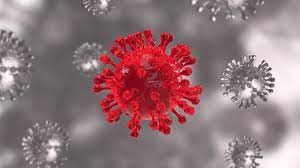 Covid-19 Once Again Spoiling the Happiness of New Year
As per the prediction of CDC, the hospitalization will increase from the 6th week. The number of newly confirmed cases will vary from 11,400 to 28,800 in hospitals till 21st January. That's why, health care professionals are performing their duties day and night nowadays to save their patients. No doubt, more than 44,000 deaths and new cases of infection at the start of a New Year is a huge ratio. The virus is spoiling the happiness of New Year.
Furthermore, the Covid-19 live data indicate that 76,779 more infected people reported to hospitals. The count of infected cases is continuously increasing on a daily basis. This new variant of Covid-19 finds its new target in the form of children. Due to this reason, children of all ages are at high risk of getting an infection.
The forecast estimation can vary because the current situation is highly uncertain for all. The scientists are continuously examining the present situation to explore the facts about this new variant of Covid-19 more. The effects and results of a 4th dose of vaccine against this infection are also under observation.