According to the current situation of the world, everywhere the miseries of pandemic are creating stress and anxiety. The mind of a person become frustrated and need little relaxation and relief. So, Wordle is a fantastic mind game which involves your brain in such a way that for some time you forget everything.
Furthermore, if you are a social media user than posts featuring white and green dots are frequently attaining your attention. An amazing game Wordle is responsible for all these things. No doubt, it is a mind blowing game and once a person start playing it, he will become addicted to it.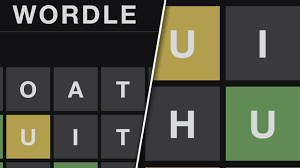 Wordle: How we can play it?
In 2013, it was a side project of Josh Wardle who created it. Therefore, when pandemic separates everyone and people were suffering from loneliness, he revitalized it in the year 2020. His main purpose was to play with his friend during this phase of pandemic.
In addition to this, only within few months since he made it public, the Wordle get above 300,000 daily players. The main quality of Wordle is its simplicity. It is a simple word guessing mind game.
At midnight, everyday a new word on the website is posted and you have to guess this 5 letter word. In addition to this, you have 6 tries to guess the word correctly. The colors of the letters will tell us how accurate you are. The green color of the letter indicates that letter is correct. Moreover, Wordle will remember your each streak till you guess the correct word.
There is no Wordle app is avaiable for Google's play store and Apple store. People can play it through the website and share their results on their favorite social media accounts.
The creator told BBC radio that he has no plan to make money from this game or to monetize it. He said that we should have something just for fun as money is not everything.
No doubt, the current scenario of Omicron tells us that money is not everything, we as a human being are important for our society.