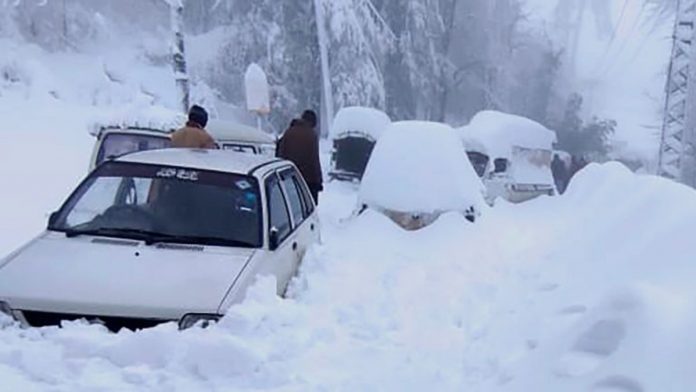 A heavy snowfall becomes the cause of death of many people in Murree, a famous tourist spot in Pakistan. Their cars and other vehicles became stuck in heavy snow and many died because of cold weather and carbon monoxide positioning.
Currently, soldiers are trying to rescue as many people as they can. The officials said thousands of vehicles are present here. They are providing food and blankets to the passengers and drivers. Moreover, they can get help from helicopters to save people from this snow.
In addition to this, the places where machinery is unable to reach, the troops are going there and helping people, a Pakistani Military statement.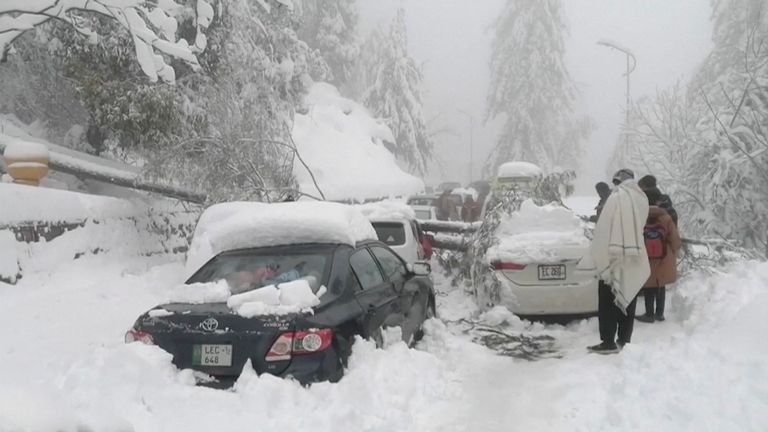 The officials of Rescue teams said that in vehicle victims are found dead due to carbon monoxide poisoning and cold weather. Even, they found a family of 4 daughters and 2 sons dead inside their vehicle. All children were under the age of 15.
The rescues operations are still going on and soldiers and other rescue teams trying their best to help people. Furthermore, Pakistan's meteorological department predicted the heavy snowfall in Murree and other northern areas of Pakistan.
Murree is a mountainside of Pakistan and quite famous among tourists. Moreover, hundreds of local tourists also visit Murree to see snow fall and to enjoy the beautiful weather. Furthermore, the Pakistan's Prime Minister also promoted tourism in Pakistan, but he always warned people to take precautions before planning any tour.
In addition to this, sometimes tourist faces extreme situations due to sudden change in weather conditions.
The officials also blamed the tourists who visited Murree without checking the weather forecast from the meteorological department. The disaster is a result of the negligence of visitors, they said.
People before planning any tour must check the weather forecast and collect other desired information.