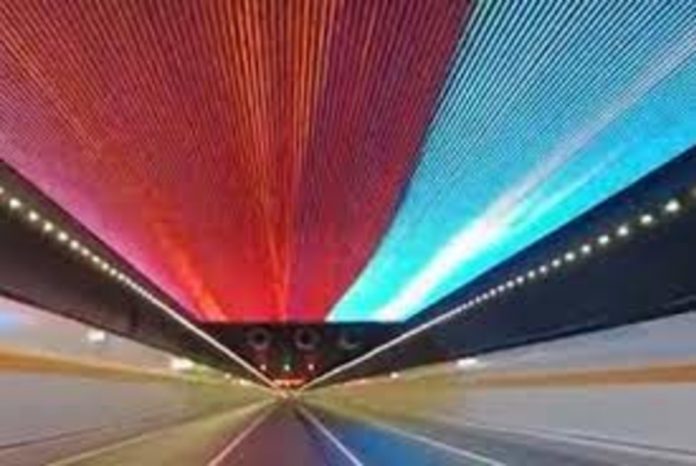 A New Year of 2022 is going to be a great year. Several brands are launching their new electronic devices in this year. Moreover, China opens its amazing longest underwater highway tunnel for traffic. No doubt, it is another great achievement of Chinese engineers.
Almost it took 4 years for its constructions and now it open for traffic. In January, 2018, its construction was started and overall cost of this underwater tunnel is about 1.56 billion dollar or 9.9 billion Yuan, as per the officials of government in Jiangsu.
According to the Xinhua, the Official News agency of China more than two million cubic meters, concrete used to build the 6 lanes of this underwater two-way highway tunnel. In addition to this it is 17.45 meters wide as well.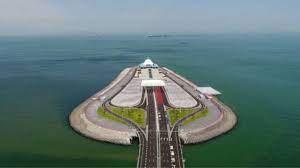 Furthermore, the tunnel's ceiling contains beautiful and colorful LED lights which make it more attractive for drivers. No doubt, the tunnel is a beautiful creation of Chinese scientific knowledge and construction.
Furthermore, officials added that it is a part of the 43.9 km Changzhou- Wuxi highway. It is an alternative way for those travelling between Nanjing and Shanghai. The government builds this underwater highway to alleviate the pressure of traffic on the cities near Lake Taihu. Moreover, it will be good for economic development in the area of the Yangtze River Delta.
No one can deny the beauty and attractiveness of this latest Chinese underwater tunnel which is now sharing the traffic load of nearest highways. Moreover, it will save the time of the drivers and also contribute in the improvement of the economy. Some other countries also have their underwater tunnels. The longest underwater tunnel is the tunnel that connects France and England by rail. The tunnel has 37.9 km submerged portion.