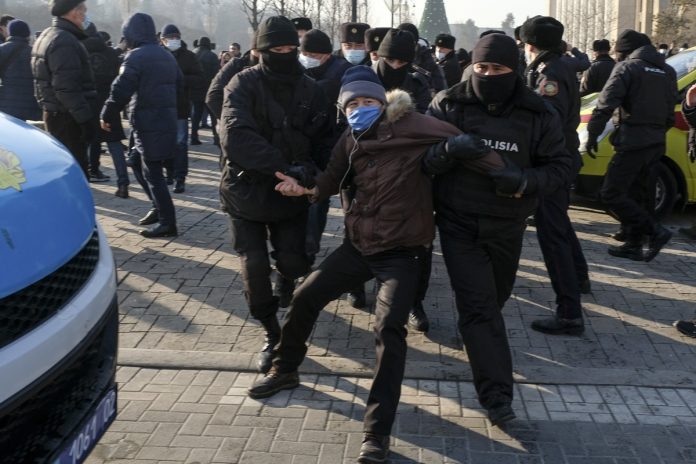 In the Violent protests of Kazakhstan, several people were killed and over 5000 people arrested. The increase in fuel prices triggered these violent protests in Kazakhstan.
The government resigns and the country is in a state of emergency due to these deadly protests. Russia sends troops to calm down this unrest in the country.
The CSTO (Collective Security Treaty Organization) deployed "Peacekeeping forces" in Kazakhstan, and now they are fully operational in the country, the Commander of CSTO said. A CSTO involves Russia, Kazakhstan, Belarus, Tajikistan, Armenia, and Kyrgyzstan.
Furthermore, nearly all cities of the country are facing unrest, deadly protests, but the protests are of high intensity in Almaty city.
According to the human rights organization report, the public anger is based on the excessive hike in the fuel price and government's corruption, high rate of unemployment or poverty in the oil-rich nation.
Several people lost their lives, and thousands of them were arrested by police. Police opened criminal cases regarding murder, violence, robbery aganist protestors, state media report.
The European Union strongly condemns this violent protest throughout Kazakhstan. Joseph Borell, chief of European Union foreign policy said we feel sorrow for the loss of lives and condemn the widespread violence in Kazakhstan. He added that we should respect the fundamental rights of the citizens.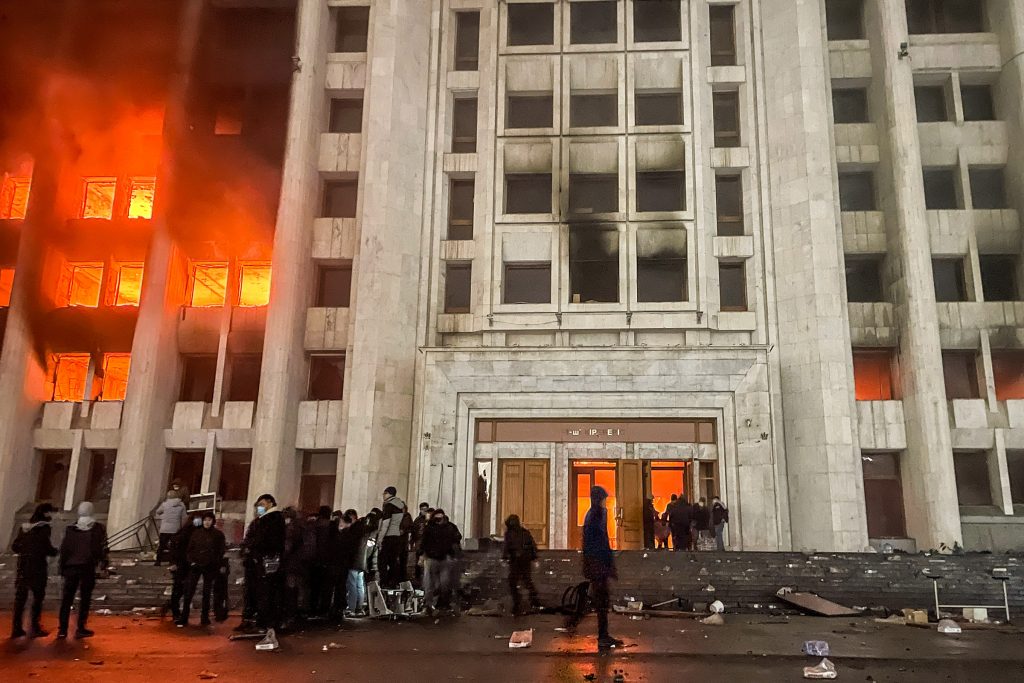 Forces are Controlling the Unrest Throughout Kazakhstan
The Forces are performing their duties to protect, significant state, military, and other social assets in the large city of Almaty as well as in its adjacent areas, Serdyukov.
Furthermore, forces will remain there until the whole situation comes under control or fully stable again.
In addition to this, Pope Francis prayed for those who lost their lives in these acts of violence. Furthermore, he expressed his sorrow and grief about the recent situation of Kazakhstan after his Angelus Prayer Sunday.
On one side, people are fighting with Omicron and on the other side such voilence and deadly protests are taking lives of people. We hope 2022 will be the year of peace and the end of the pandemic.