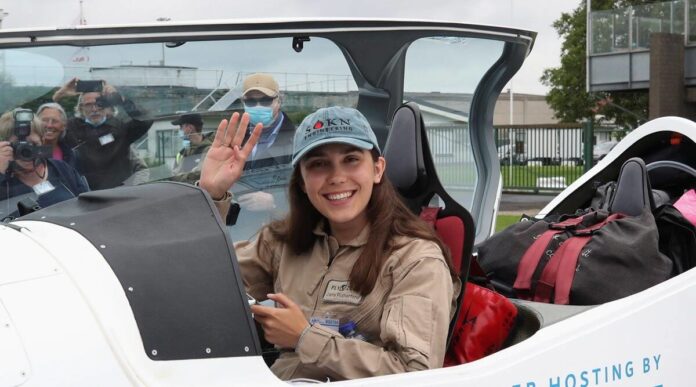 On Thursday, finally, World' youngest woman pilot landed at Airport of Kortriijk-Wevelgem in western Belgium. Zara Rutherford is a first teenage pilot who flew around the world alone. She is only 19 years old and have Belgian- British dual nationality. She completed her epic journey of 52,000 kilometers in 155 days alone.
In addition to this, she broke 2 Guinness world records. No doubt, she is an energetic girl and full of enthusiasm. She said to news reporters in a happy tone that finally, she made it. On her arrival, she received a warm welcome on completing her epic journey alone.
Furthermore, Zara Rutherford got a tittle of the first woman who circumnavigate the world solo in a microlight aircraft. But, her journey was not peaceful and was full of challenges.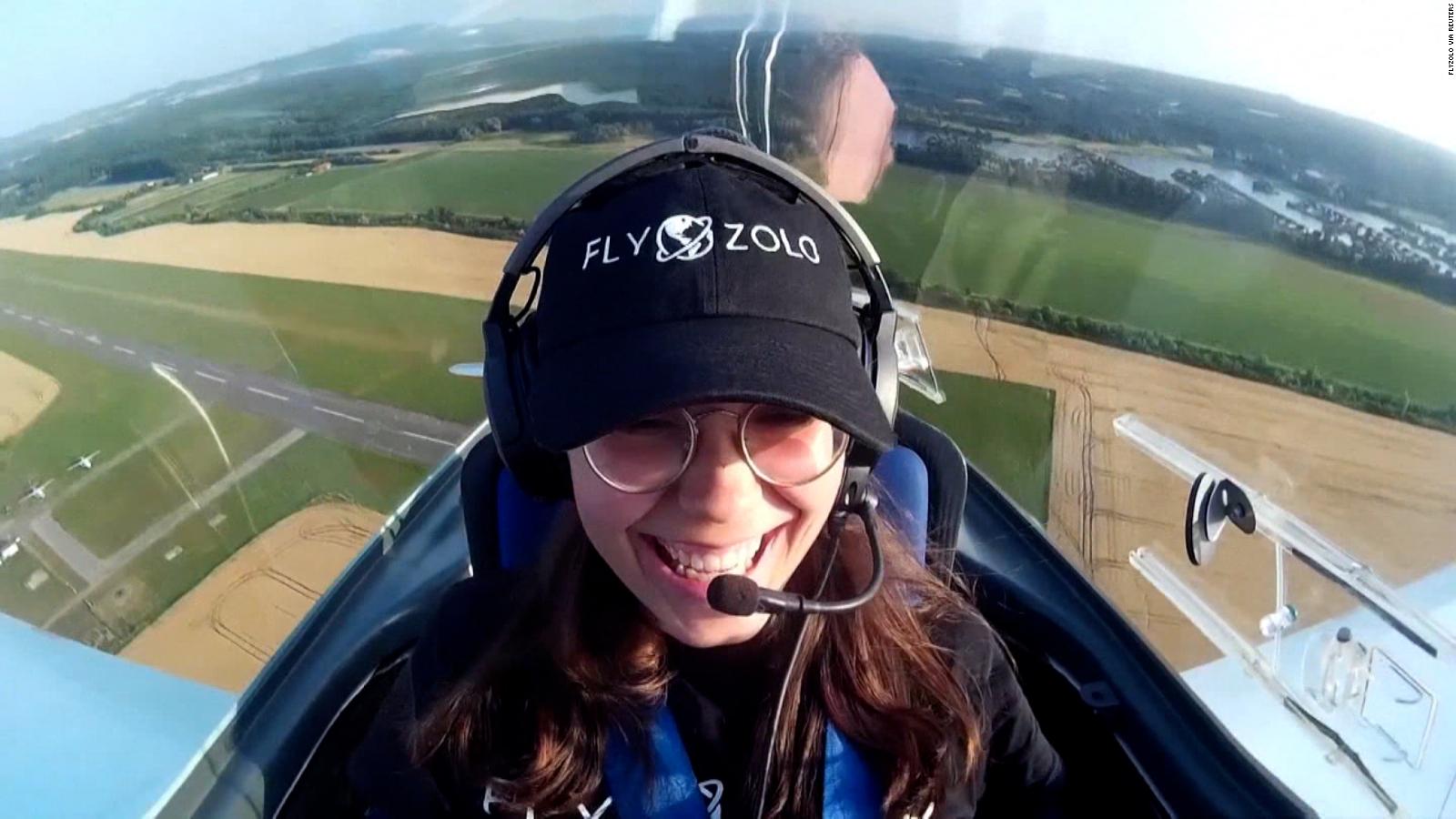 On August 18, 2021 Ruth departed in a bespoke shark ultralight aircraft, she thought to complete it in three months. But, Ruth faced long delays in Russia and Alaska because of weather and visa issues. She said in a press conference that it was quite hard to fly over the Siberia because of its extremely cold weather.
Once because of poor visibility due to wildfires, she landed unscheduled in California. Moreover, later permission was not granted to fly over China. In addition to this, she said that she thought that all this will complete on Christmas, but it was not according to her thoughts.
Indeed, it was adventurous to fly over Singapore, Egypt, Russia, Greece, South Korea, and many more, Ruth added. But unable to visit them in detail on the ground due to coronavirus restrictions.
Furthermore, the youngest woman pilot said that despite of the problems she faced on her way, she enjoyed her whole journey very well. She is experiencing an amazing feeling of accomplishment right now.