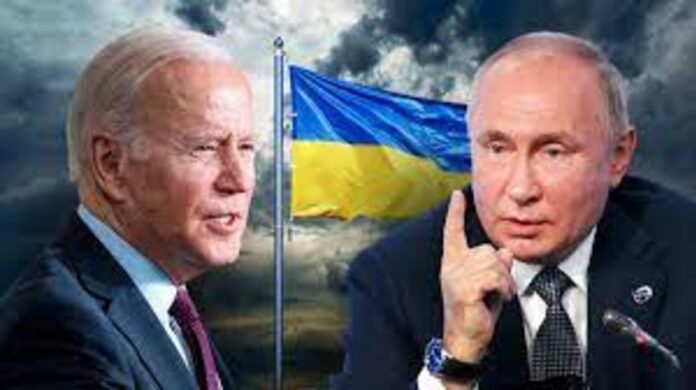 On Wednesday, President of America said that it is expected that Russian President Vladimir V. Putin will order the invasion of Ukraine. But, he will pay a serious "Dear Price" for his action, Biden said in his news conference of two hours.
Mr Prsident told news reporters, he thinks that Russia will test US and NATO. In addition to this, he said in quite serious and fatal tone that if Russian Leader will move troops across the Ukraine borders, then he will pay a serious price which he is not thinking now, definitely he will regret over his invasion of Ukraine.
In an answer to one question that he is expecting a Russian invasion in coming days, he said that Russia will move, he guess that a Russian leader has to do something.
On the other hand, Mr President comment will go beyond the assessments of the US intelligence. As per their assessment Mr Putin is still not clear whether to invade or not. The President Biden comment is enough to provoke Ukraine and NATO Allies concern regarding Russian attack.
It was also acknowledged that if Russia will even do partial invasion, don't know that how strongly the NATO nations will react.
In addition to this, after a half hour of the President Biden press conference, Jen Psaki, the press secretary of White House issued a clarification of Biden's remarks. She said, that Mr President will consider any movement on the border of Ukraine as an invasion, but judgement is reserved regarding the reaction of the NATO related to other types of attacks.
Furthermore, the Jen Psaki added in the statement that if Russia moves its forces across the border of the Ukraine then Russia will face united and severe response from the United States of America and its Allies. But, Cyberattacks will be treated differently.