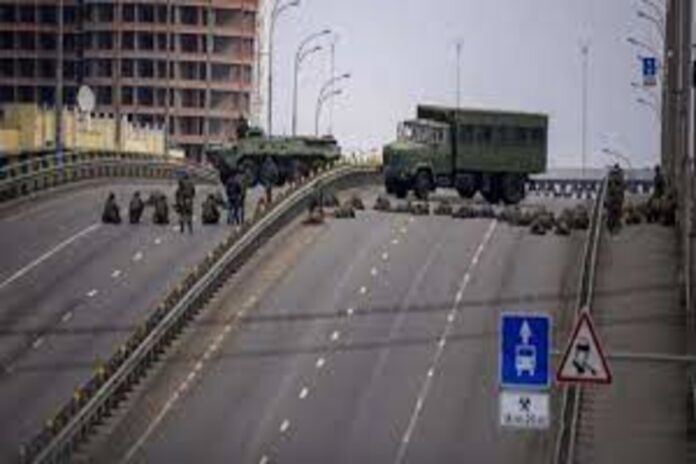 Another terrifying situation in Ukraine is the entry of Russian troops in the limits of Kyiv city limits. The last two nights, the sounds of explosions are coming from the distance. But, the Friday night, the sounds of guns and blasts were quite near.
The bursts of small arms and the gun sounds were coming from the city center. A rocket or missile hit the apartment building and set it on fire in the western area of Kyiv.
The lights of the whole city remain off in an effort to remain invisible from the enemy.
On Saturday, early morning, the Ukrainian interior ministry issued a warning to the Kyiv residents. The warning comprises of the dangerous information that now the fighting come on the streets of the Ukraine's capital.
The ministry warned and advise people to stay indoors and stay far away from windows. The streets of Kyiv are empty, not a single soul on the road. A few days ago, these streets remained busy with countless humans.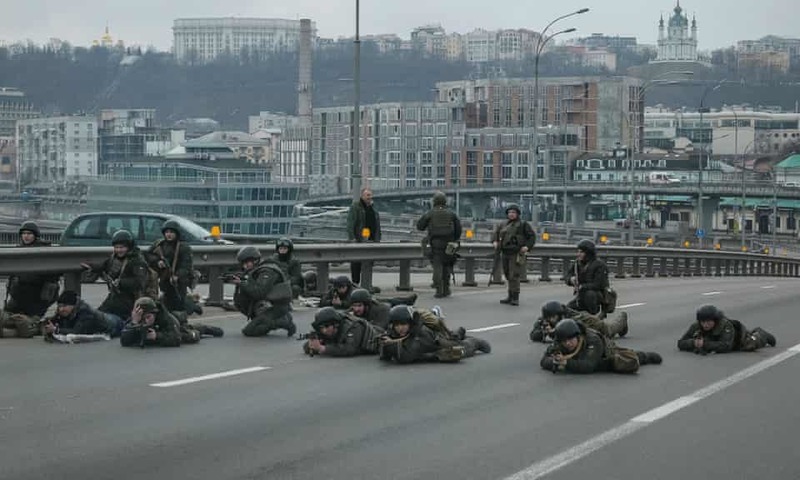 There is no doubt that Ukrainians are fighting like real heroes. The Ukraine President, Zelensky is supporting and keeping their moral high. They all are standing together in the bad times of Russian invasion. Moreover, trying hard to keep themselves and others safe from any potential explosion as well.
Several Ukranians are spending nights in subway stations as well as underground garages to remain safe from any possible explosions.
The railway company of Ukraine puts several special trains to the west and help children, women, and people with limited mobility to leave the location on priority basis.
In addition to this, they advise passengers don't alarmed or panic when the lights go off. If the train is less visible, the journey will remain safe.