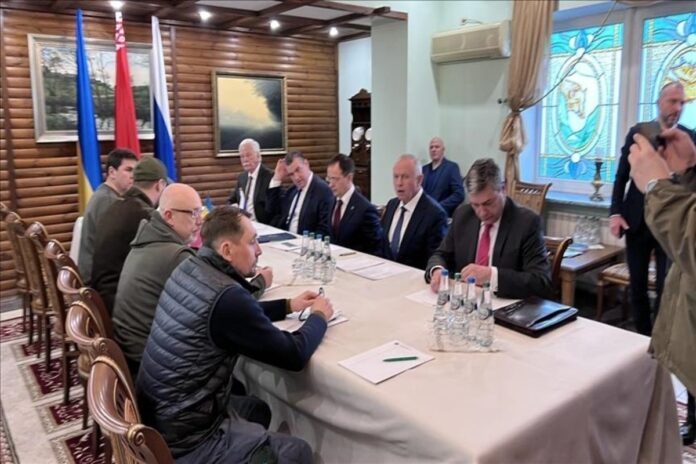 On Monday, a third round of talks between delegations of Russia and Ukraine is started. A location of the meeting between delegations of both countries has not been disclosed.
The first round of talks, on February 28th, and the second was on March 3rd, both took place in Belarus. 
The State media agency Russia 24 announced that the third meeting has started in Belarus.
Earlier on Monday, the Mykhailo Podolyak, Ukrainian presidential adviser said that today at 4 p.m. Both delegations are going to meet for a third round of talks.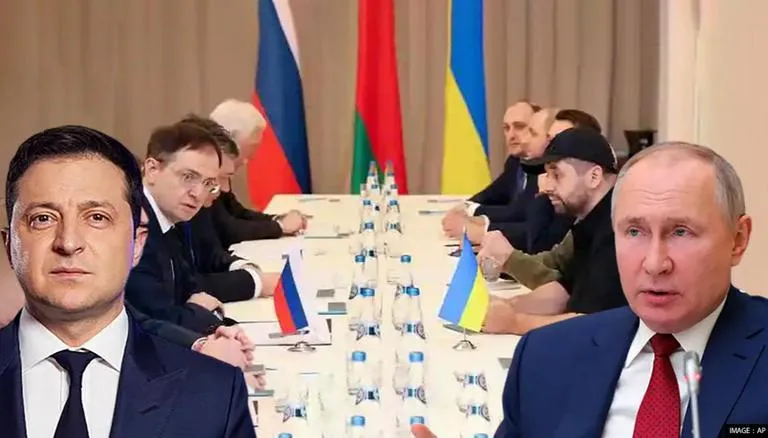 According to the Russian foreign ministry, Ukrainian Foreign Minister Dmytro Kuleba and Russian Foreign Minister Sergey Lavrov will meet on Thursday in Antalya, Turkey.
But, there is no confirmation from the Ukrainian foreign ministry up till now.
On one side, Russian and Ukrainian delegations are going to talk third time and on the other side, millions of Ukrainians are leaving their homeland. Many have lost their loved ones in this war. At some places people are without basic facilities of life.