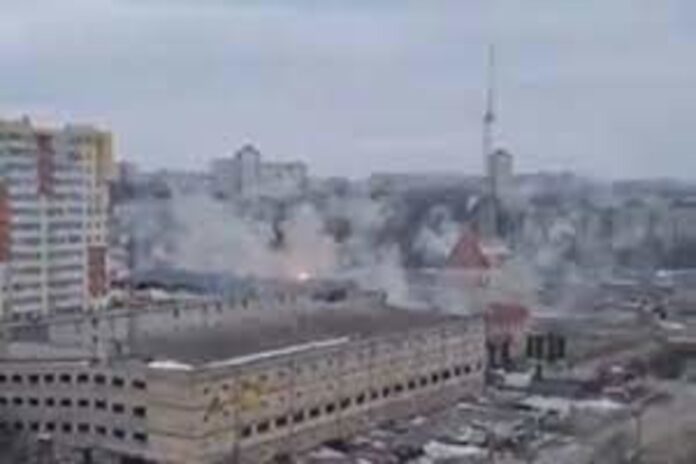 On Monday, the rockets hit the residential neighborhood of Kharviv, the second largest city of Ukraine, as per the Ukrainian officials.
Many social media, videos clearly show multiple rockets hitting the residential area of the Saltivka neighborhood, close to supermarket in Norh-East of Kharkiv.
One video shows a rocket booster lodged in the street pavement, as civilians look on.
As per the Kharkiv City Council statement, the latest shelling of the city has caused death of one female civilian and 31 are injured. The wounded people includes 15 servicemen and 16 civilians, according to the city council news statement.
Dan Kaszeta, a London based defense specialist and an associate fellow at the Royal United Services Institute, said the images are consistent with a multiple rocket launch system attack.
"The appearance of at least one image of a rocket booster section lends credence to this having been a rocket attack," he said.
An adviser to Ukraine's head of the ministry of internal affairs, Anton Gerashchenko said "Kharkiv has just been subjected to massive Grad shelling! Dozens of victims."
He described that the current situation is like "a nightmare."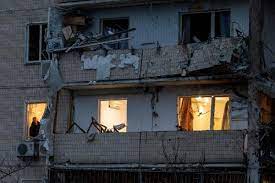 On one side, Russian and Ukranian delegation are meeting and on the other side war continues. Now, innocent people are losing their precious lives.
Iryna Venediktova, Ukraine's Prosecutor General also used Facebook to explain the situation in a Kharkv "It's more hellish in Kharkiv today than it was yesterday."
Venediktova  also posted a video that shows a missile that hit a kitchen window and tore off the leg of a woman who later died in hospital, she added.
There is no doubt, the miseries of Ukraine are increasing day by day.