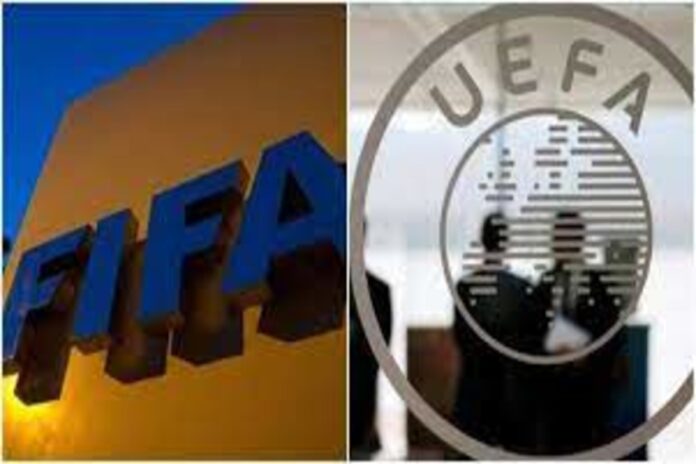 Russian National Football team and professional clubs are now ban to participate in any competition till further notice by Global football governing body FIFA and European football governing body UEFA. 
"Football is fully united here and in full solidarity with all the people affected in Ukraine," the joint statement said on Monday.
"Both (FIFA and UEFA) Presidents hope that the situation in Ukraine will improve significantly and rapidly so that football can again be a vector for unity and peace amongst people."
Soon after this joint announcement, UEFA declared that it had ended its partnership with the Russian State Energy Company, Gazprom, through all competitions, effective immediately.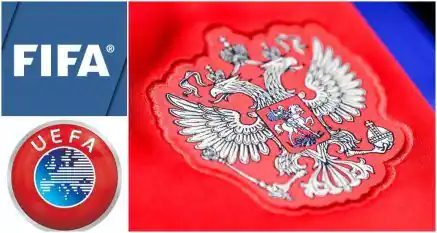 UEFA made the announcement on Twitter and said, "The decision covers all existing agreements including the UEFA Champions League, UEFA national team competitions and UEFA EURO 2024."
In addition to this, the International Olympic Committee also banned Russian and Belarusian athletes from participating in any sports competition of international level.
Furthermore, the committee said, if the athletes participate, then the participation will be on a neutral level. It's mean without Russian flag, anthem, color or any other identity representing Russian Federation.