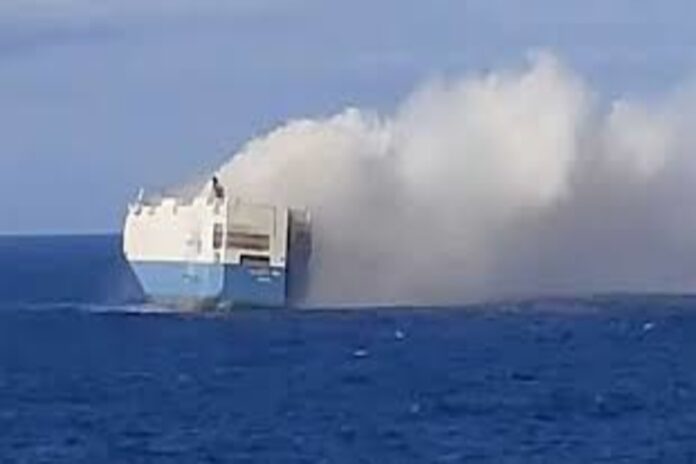 A cargo ship full of luxury cars caught fire in the middle of the Atlantic Ocean. The rapid spread of fire forced all 22 members of ship crew to leave the ship abandoned.
A 656 foot long Felicity Ace roll off/roll on cars carrying ship in the North Atlantic caught fire. It was carrying cargo, which also includes Volkswagens and Porsches and moving from Emden, Germany to Davisville, Rhode Island.
The cargo ship was 90 nautical miles sailing southwest of Portugal's Azores at the time of Fire's outbreak, the statement of the Portuguese Navy. When fire broke out in the cargo section, it  rapidly spread all around the ship. The intensity of the fire unable the crew to stay there in a ship. All members tried their best to control the fire, but all in vain. Finally, they left the ship abandoned, when Portuguese Navy rescue them.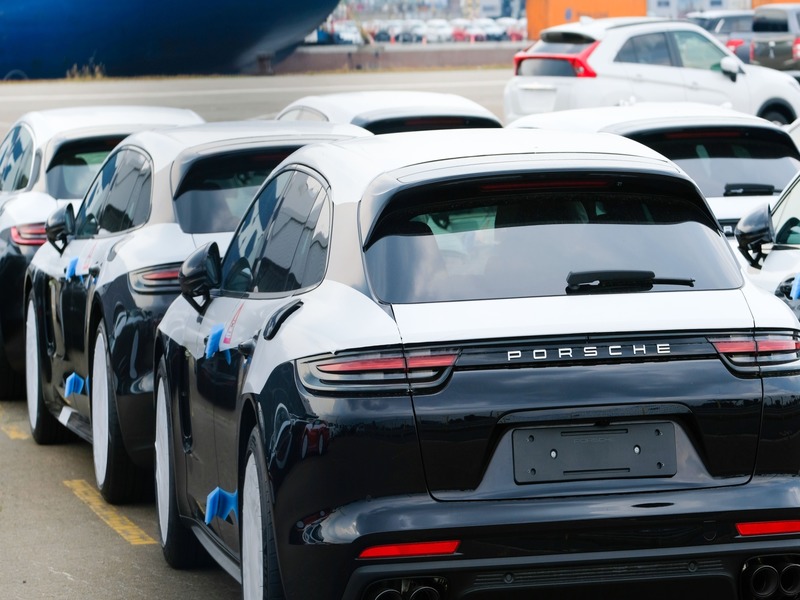 As per the statement of the Portuguese Navy, all crew members are safe and they picked them from the burning cargo ship and shifted to the local hotel safely. All rescue operation was done in coordination by the Ponta Delgada Maritime search and Rescue Coordination Center. Moreover, there is no noticeable pollution source from fire, Navy's statement.
On the other hand, Porsche also confirmed that its several cars were among the cargo of that ship, CNN. The Company officials are trying to contact those customers and dealers, which are associated with the cars on that burning ship.
Furthermore, the Porsche said that it's too early to confirm anything or announcing next steps. But, we will support our customers and dealers as much as we can, Angus Fitton, Vice President of PR at Porsche Cars North America. They are in contact with cargo ship company and taking details about the cars and other things.