According to the officials of the Ukraine, the Russian forces attack on the western city of Ukraine, Lviv. There are lots of displaced Ukrainians are there in Lviv to save their lives. But, now Lviv is also under Russian attack. There is no much detail provided by officials.
As per the statement of the head of the Lviv regional military administration, Maksym Kozytskyy, there were 3 huge explosions from the Vely Kryvchytsi side near Lviv and air alarm notified people to stay in shelters.
The Mayor of Andriy Sadovyi said in his Twitter post,
"The Russian army struck at Lviv, we are waiting for information from the Military Administration. Stay in the shelters."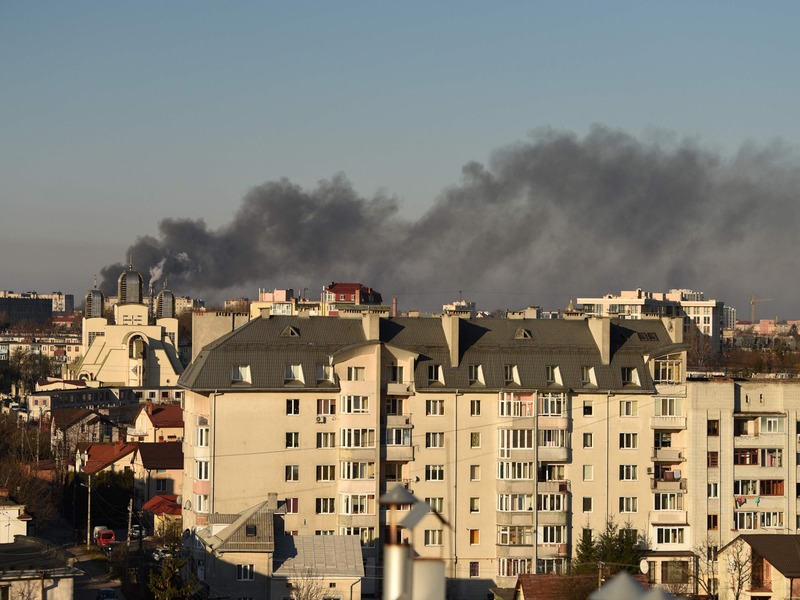 People heard the sound of blasts from the center of the Lviv streets.
The mayor warned people again when shelling continued, "It is possible that shelling will repeat, so, stay in shelters"
According to the Kozytskyy, there are reports that 5 people injured in the two strikes of missiles near Lviv.
The situation in Ukraine is not good at all. The Ukrainians took shelter in the Lviv city and now Russian strikes also hit the city.