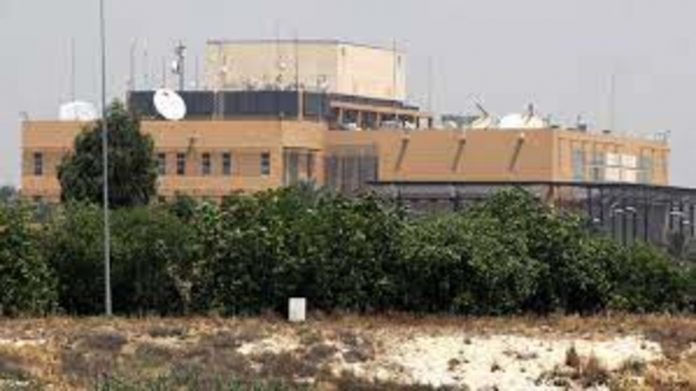 On Thursday, the rockets hit the Baghdad's green zone, which also includes US embassy, two civilians were injured, the statement of Iraqi military and Embassy.
As per the State department official, the US personnel are completely safe from this attack, CNN. The terrorist groups attacked the compound of the American embassy. These terrorists are trying to weaken the Iraq 'security, international relations, and its sovereignty, the American embassy's statement.
Furthermore, these types of terrorist attack are not only destroying the diplomatic facilities, but also dangerous for the Iraq's own sovereignty, the American embassy Tweet.
In addition to this, the military of Iraq labeled these rocket attacks as "A Cowardly Terrorist ACT" which attack the innocent civilians of green zone as well as diplomatic headquarters.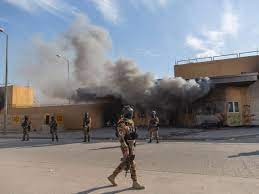 The missiles from the Dora neighborhood were launched and hit the southern Baghdad, the Iraqi military added. In this attack, two innocent civilians become injured. One child and one woman are among them. The security forces are busy in the investigation of this terrorist rocket attack.
Barham Salih, the President of Iraq also condemned this terrorist act. Targeting innocent civilians and diplomatic missions is a criminal act and it can destroy the Iraq's international reputation and diplomatic relations, the Iraqi President Tweet.
The attacks on the US personnel, is increasing day by day in the Middle East in recent few weeks. In the past weeks, the house of US troops in Syria and Iraq were attacked. However, no one from the U.S.A forces was killed in all these terrorist attacks. But, all these attacks are not creating a good situation.
On one side, USA is fighting against the rapid increase of Omicron cases. On the other side, USA is also facing such terrorist attacks in these days. Indeed, it is an alarming situation for them USA.