On Tuesday, Volodymyr Zelensky, the Ukrainian President and Pope Francis talked over phone about the Russian unprovoked war in Ukraine.
Zelesky told the Italian lawmakers:
"Today I spoke with his Holiness Pope Francis, and he said very important words: 'I understand that you want peace. I understand that you have to defend yourselves, that soldiers defend civilians, they defend their homeland. Everyone is defending it,'" "And I answered: 'Our people have become the army, when they saw how much evil the enemy brings, how much devastation it brings, and how much bloodshed it (Russia) wants to see,'"
The Ukrainian President said that above 117 children died from the day the war started till today. It is a price of procrastination, of other countries to stop the war.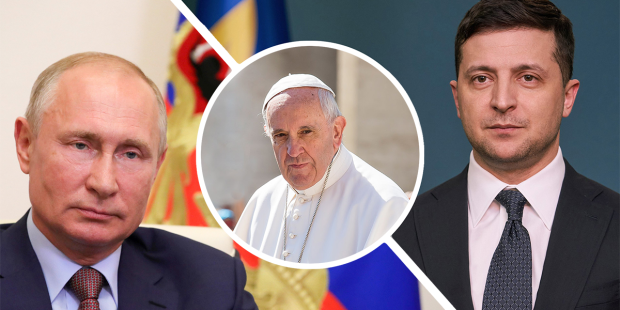 Zelensky told the Pope "about the difficult humanitarian situation and the blocking of rescue corridors by Russian troops," 
Zelensky also said that "The mediating role of the Holy See in ending human suffering would be appreciated".