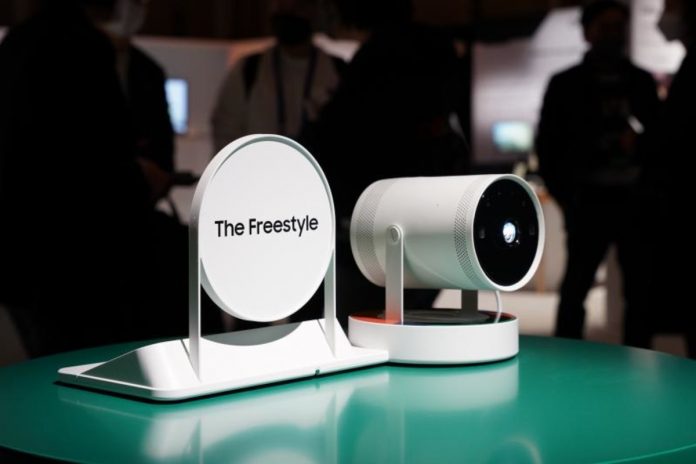 Samsung is better than any other brand in its customizable and modern media viewing experience. Its amazing and fantastic devices enhance our entertainment experiences. One of its devices to take our entertainment to another level is the Freestyle portable projector.
The projector is specially designed for people who wish to enjoy the environment of living room everywhere. Moreover, the weight of the projector is also ideal. There is no doubt that the freestyle projector is highly customizable and takes your entertainment to the next level. It is no more than a small speaker or a spotlight. Indeed, a Samsung freestyle projector is high quality and a great product for the users of the modern age.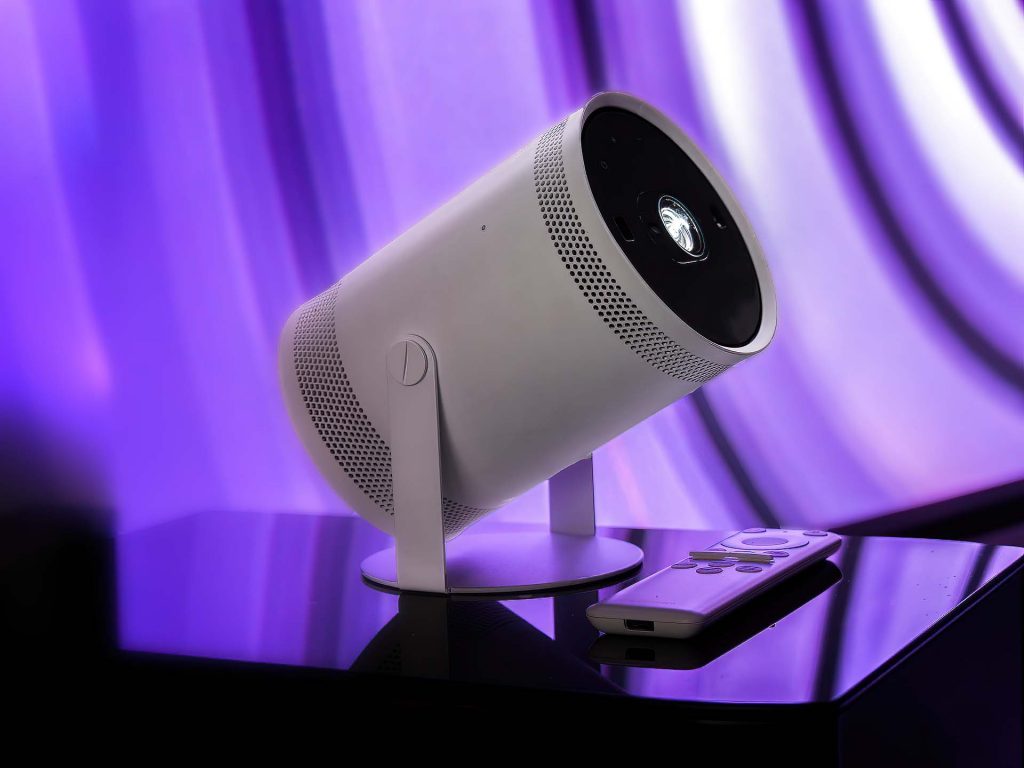 Highly Advanced and Modern Features of Freestyle Projector:
Furthermore, the features of the device are highly advanced and modern to give an excellent user experience. In addition to projecting your favorite videos, it can display decorative lighting and can play music.
No doubt, a portable projector is a perfect choice for the younger people that prefer to have everything everywhere. But, at the present situation of Omicron cases is not good, so it's better to keep social distance and other precautions. The cradle stand of 180 degrees allows you to use your projector wherever you want. There is no need for any specific type of space for its use.
In addition to this, it has auto-leveling and auto-focus built-in features. It will automatically align on your preferred surface to project. You can easily fit anywhere this great ultra-portable, lightweight projector and enjoy your movies and videos. Furthermore, the far-field control of voice and 360 degrees sound provide a high level of the viewing experience.
A complete product for the lovers of the outdoor entertainment. In addition to this, a freestyle projector has a waterproof case for protection from water. Moreover, the USB-C portable battery of the projector is another ease for the user.