On Thursday, the heavy explosions take over the whole port of Berdyansk in the southern Ukraine. This port was occupied by Russian forces and many Russian warships were docked there.
The Ukrainian armed forces claimed that they destroyed a huge landing warship of Russia named "Orsk".
In the recent days, several Russian Warships unloading military equipments at the port of Berdyansk, as per the reports from the Russian media outlets.
According to the claims of the armed forces of Ukraine, in addition to the destruction of huge warship, they also damaged two other ships.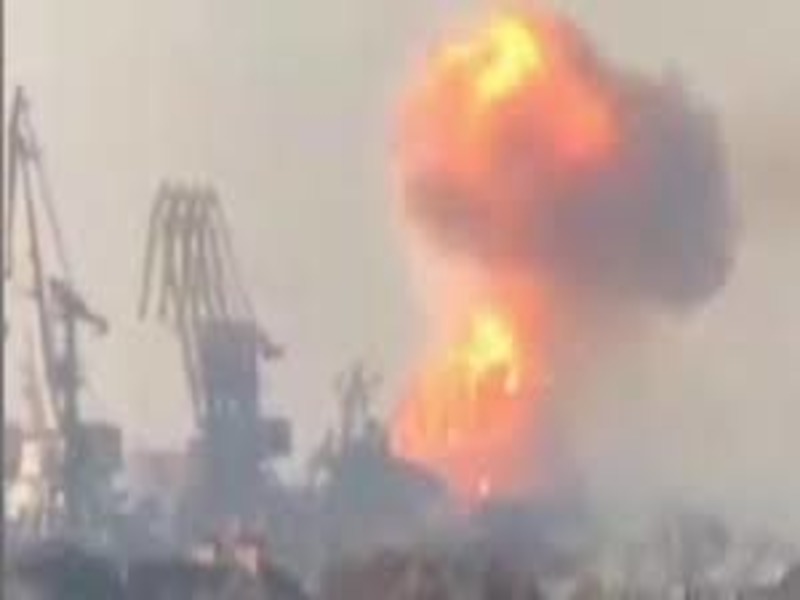 Furthermore, a 3000 ton fuel tank was also destroyed. The fire spread in the ammunition depot, the Ukrainian army claim.
It is still not clear that what weapon they used to attack the port and Russian warship.
In the previous days, the Russian Ministry of Defense had reported that "the large landing ship Orsk is the first warship of the Russian Federation to enter the port of Berdyansk. It delivered equipment — armored personnel carriers."
"The ships of this project are very spacious and can take on board a large amount of equipment, up to 20 tanks or up to 40 armored personnel carriers," the ministry said also.