We are living in the era of technology. No doubt that due to latest technology many things are now possible. There are some apps which can help you to share your location and find the location of your friends. In addition to other apps, you can use "Find My" app and your navigation towards "People" tab will bring you a list of people. You can see the location of the people who allowed you to find their location.
Similarly, the people who allow to see your location can easily trace your current location. Furthermore, if you are unable to find the location of your required person, its mean he stopped sharing his location with you.
How To Know That Someone Stopped Sharing Location?
Sometimes your friends or your desired person stopped sharing their location with you. If it happens then you can't able to find them on find my app or any other app you are using to trace them. Moreover, maybe they signed out from iCloud that's why you are not seeing them on Find my app.
Someone Can Turn off Location On iPhone Without Notifying others?
Can You Stop Sharing your location with your friends anytime without notifying them? The answer of this question is yes. No doubt that there are various options through which you can stop sharing location anytime.
People can do this by disabling "share my location" or you can do it by turning off the "Find My iPhone". All such options are there to help you to secure your current location information.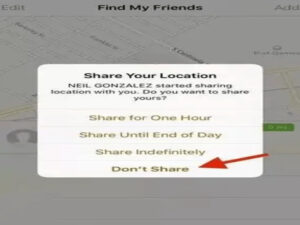 Why The Location of Someone Is Not Available On iPhone?
There can be several reasons behind this issue. It is possible that your friend device is not  connected with wifi or mobile data. Furthermore, maybe the "location service" of your desired person is turned off.
In addition to this, there is a chance that the device is present in certain region where the feature Find my friends is not available. It is also possible that the option "hide my location" is enabled in the device of your required person.
Why The Location Of Your Friend Is Not Updated?
Another frequently asked question is about the location update of your friend. If the location of all people is updated except the one you required then its mean that person disabled his device's location services in the settings of his phone. On the other hand, there may be a poor service unable the system to update.
Why Your iPhone Location Is Not Updating?
Some people become worried that why their iPhone is not updating their location. There  is no need to worry about this problem, just check the location services of your device.
Go to your iPhone "Settings"
Choose "Privacy"
Select "Location Services" from the drop down menu
Check the location service is "On"
If it is showing the same old location, its mean the "Find My Friends" is not updating your location. Now, you need to refresh it and it will take your some time.
Is It Possible That Location Sharing Option Turned Off By Itself?
The answer of this question is Yes. Yes, it is possible that the option of location sharing will turn off by itself. There is no doubt that nothing happens without reason. So, there is a reason behind this, maybe your device lost its connection with wifi for a long time. It is possible that your location services, turn off  when you are camping or far away from the range of wifi or other internet services.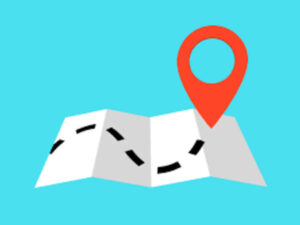 Can You See The Location Of That Person Who Blocked You?
Another significant question that comes in the mind of various people that you can see the location of the person who blocked you or not? The answer is Yes, you can see the location of that person till the time that person stopped sharing it with you. When someone blocked you, then you can't call him or message him, but you can see his location.
Can You Know That How Many Time A Person Checkecd Your Location?
Unfortunately, the answer of this question is No. The Android, iOS, the iPhone will not send any notification or indication that a person check your location. The location, check can be done through other system processes and apps. But, your mobile service provider can track you all the time.
Is It Possible That The Location Sharing Will Turn On By Itself?
People are also conscious that maybe their location sharing option will turn on by itself. The system applications use GPS services to give the best results. These GPS-driven applications typically ask the users for permission to enable the location of the device.
Moreover, if the option "Remotely locate this device" is disabled. The location becomes enabled whenever your device connects with the Wi-Fi.
Can You Hide Your Location From Someone Without Notifying Him?
People usually ask that they can hide their location from someone without informing that person.
Set Your Device To Airplane Mode
Turn Off "Share My Location"
You Can Stop Sharing Your Location On The Find My App
Moreover, you can change location with GPS spoofer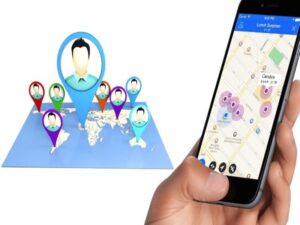 Can You Update Someone's Location On The iPhone?
No doubt, you can update someone's location on the iPhone. Just you need to refresh the Find My application of your device. You need to open the Find My app and then you have to choose that person whose location you need to update.
Moreover, if you leave the screen of the find my application remain open for some time then it will refresh by itself. Just you need to stop your display to go to sleep.
Can Someone Track Your Phone If Your Location Is Not Correct?
Another significant question is about tracking your device even when the location is incorrect. The answer of this question is Yes, iOS and Android cellphones can be tracked even in the absence of the data connection.
But, when your device is connected to the internet, it uses the GPS. It will use the location of the nearest cell phone towers. So, the wifi networks is also helpful to approximate the location of your device.
How You know If Someone Turned His iPhone Location Off?
How to know if someone turned off his location? You can know it from the find my application on iPhone. When you open the Find My Friends app, then you will find "Location Not Available" under the name of your required person.  Sometime, it also happened when your device is not connected to the wifi network or in airplane mode.
Can Your Device Will Tell You When Someone Is Looking For You?
The answer of this question is No. As we described above, your device will not notify you that someone is looking for you or seeing your location no matter which device you are using.